Born: 1856
Birth place: Russia
Immigrated: 1903
Arrived: 1903
Residence in the Village:
Occupation: midwife
Departed:
Departed to:
Died: 1934
Buried: Rishon Le Zion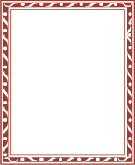 Margolin Esther
Margolin Esther was born in Russia. She was the sister of Colonel Eliezer Margolin; the Gallipoli Front hero of the British Army during the First World War; the Commander of the American Volunteer Battalion the "39th Battalion of the Royal Fusilliers" and later the Battalion Commander of the volunteers of "Eretz Israel- The first regiment of Judea". She was a Midwife in her profession. In the year 1903, when invited by the township's committee of Rishon Lezion to serve here as a midwife, she immigrated to Eretz Israel. She served for about 16 years as a midwife in the township. In the early thirties (of the twentieth century), she bought land at the corner of Pohatchevsky's estate in Dror street in order to build her house there. She died in the year 1934, and was buried in the old cemetery of Rishon Lezion.