Born: 1902
Birth place:
Immigrated:
Arrived:
Residence in the Village:
Occupation: nurse
Departed:
Departed to:
Died: 2002
Buried: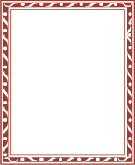 Bakner (Abulafiah) Yael
Tzezar Bakner
Children:
Yael Bakner was born in Neve Tzedek. She studied at the School of Nursing "Hadassah" in Tel - Aviv. Upon her marriage, she left with her husband to Australia. In Sydney she integrated into the activities of the local branch of the International Council of Jewish women during the Second World War. She dealt with raising money for the war effort, for the activities of the "Keren Hakayemet" and for the Zionist Committee. In the year, 1947, as a widow, she returned to Israel and here she enlisted to help the population who were struggling for their existence. When volunteering to work in a hospital, she completed her accreditation as a nurse. Even at an old age, being in a nursing home, she cared for the sick and weak around.