Born: 1893
Birth place: .
Immigrated: 1910
Arrived: 1910
Residence in the Village:
Occupation: hotelier
Departed:
Departed to:
Died: 1972
Buried: Rishon Le Zion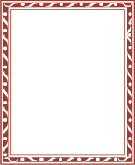 Gershonovitch (Shkolnik) Yanty Yona
Haim Gershonovitch
Yenta Tona Gershonowitz was born in Biltzy in the district of Kishinev in Bessarabia. She came to the country with her husband in 1910 and the couple settled in Rishon Le Zion. Together with her husband they managed the family hotel "Havatzelet Hasharon" in Dror Street where the guests ate the food that she prepared. Later she managed the "Ayn Hakore" hotel in Herzl Street where she carried on alone after the death of her husband. The hotel was active until 1965.