Born: 1928
Birth place: Germany,
Immigrated: 1937
Arrived:
Residence in the Village: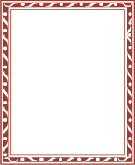 Aviel (Butsko) Zvi
Dalia Aviel
Children:
Zvi Aviel was born in Germany.He immigrated to Eretz Israel in 1937. He is a graduate of the Hebrew University of Jerusalem. He is a teacher by profession. During the Liberation War he fought in the Southern front. He participated in Operation "Kadesh". He worked as a teacher Nahalal, in the Nahariya high school and at the Levinsky Seminar in Tel Aviv. In 1963 he founded the Engineering School by the Tel Aviv University and served as its headmaster. For 32 years and until his retirement, he taught at the school. At the same time he wrote poetry books and participated in programs in the Army Radio.