Born: 1904
Birth place: Ukraine, Proskurow
Immigrated: 1925
Arrived: 1925
Residence in the Village:
Occupation:
Departed:
Departed to:
Died: 1984
Buried: Rishon Le Zion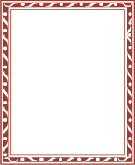 Barashevsky (Ginsburg) Zipora
Simcha David Barashevsky
Zipora Barashevsky was born in Proskorov, Ukraine. In the year, 1925, she immigrated to Eretz Israel, got married to Simcha Barashevsky and built her home in Rishon Lezion. When being 35, she was widowed from her husband and had to go out to hard physical work in the winery, her husband's workplace, and later - at the beer factory "Nesher". Despite the hardships of life, she was engaged for many years with public work: she was one of the founders of the WIZO branch in Rishon Lezion; she committed herself to any work there such as sewing items for sale at bazaars "; she served as a source of financial revenue, and collected donations in homes; she volunteered at Magen David Adom; after the Six Days War she adopted a bereaved family – an indigent family and helped her with great devotion; she was active in the Committee for the Soldiers and the League for Fighting Tuberculosis.